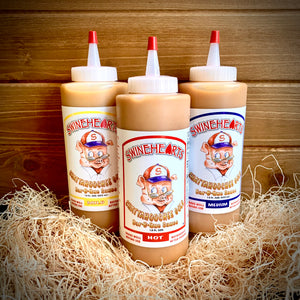 3-Pack Chattahoochee Gold Bundle
Sale price
$27.99
Regular price
$33.97
Unit price
per
Full details →
---
Share this Product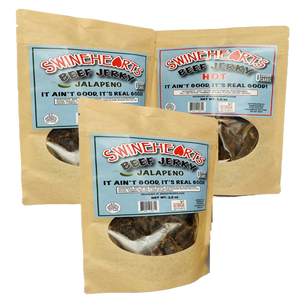 Beef Jerky 3-Pack
Sale price
$29.99
Regular price
$38.97
Unit price
per
Full details →
---
Share this Product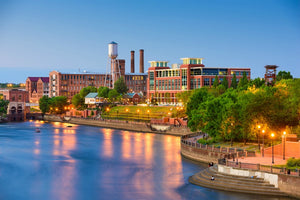 Born and Bred in Columbus, Georgia
Swineheart's started in the 70s when the owners, Robert and Diane Petitt walked into their local grocer to discover that the mustard-based barbecue sauce they so enjoyed was taken off the shelves. Because Robert loved mustard-based sauce so much (and because Diane loved Robert) they spent long nights together in the kitchen trying different flavor combinations, until they got it not just good, but real good.
Swinehearts Gold Rush
Word of the sauce that was 'better than Chattahoochee Gold' spread faster than mustard on a hot burger, and as a result Robert and Diane were inundated with requests for their recipe.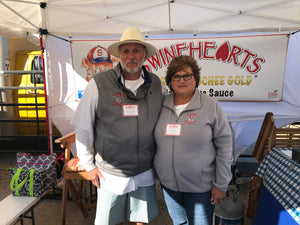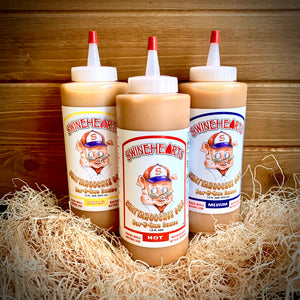 Okay, Okay!
The people got their way! Robert and Diane began selling gallon jugs to friends, and then to the friends of their friends, and suddenly Swinehearts Chattahoochee Gold was poppin' up at local stores and barbecue festivals across the south.
Buy some today and see what they say Swinehearts ain't just good. It's real good.
Buy Now